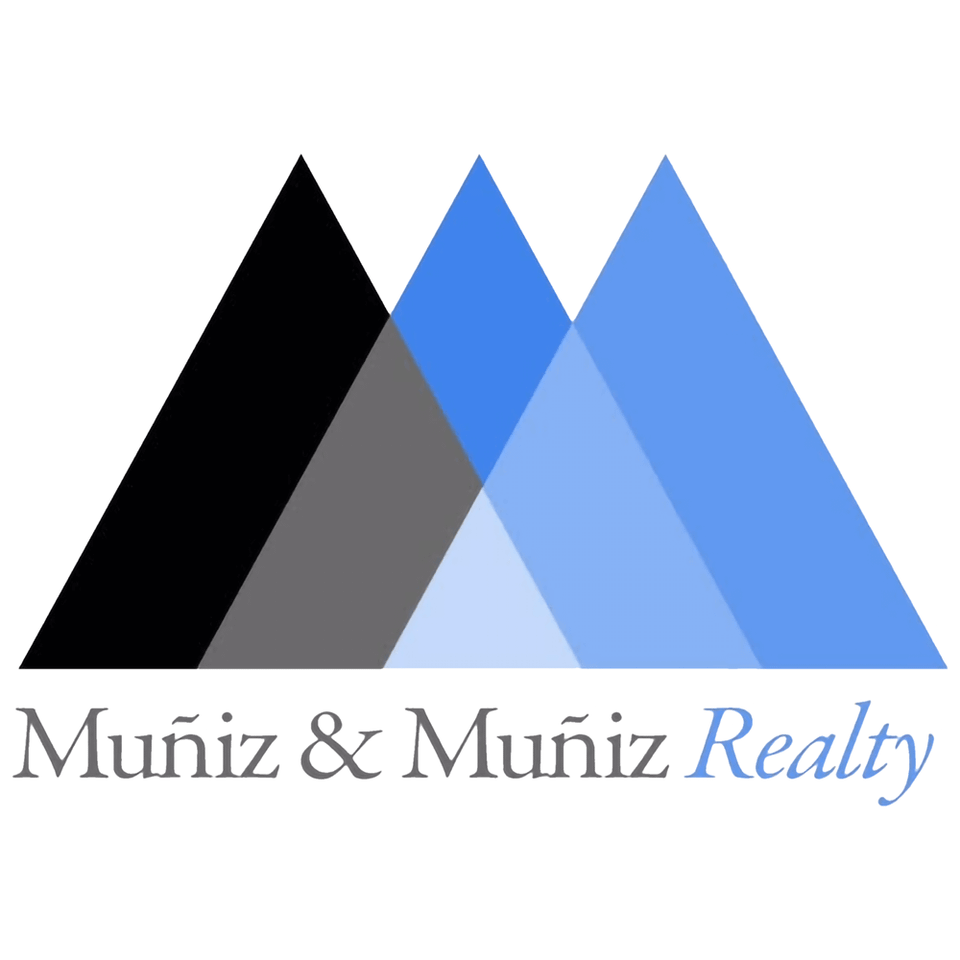 View Our Listings Puerto Rico
We have new listings every week from San Juan to Rincón, PR and beyond. Browse our listings and feel free to reach out to us directly for more information.
Rincon Surf Club

Short / Long Term Units
INCOME PRODUCING BUSINESS WITH GREAT LOCATION & OCEANVIEWS!
Located in the heart of the coveted Puntas neighborhood, the Rincon Surf Club (RSC) is comprised of 
5,600 square feet, 
seven modern boutique style, surf themed large apartments with a chic and peaceful decor.
Enjoy oceanviews and sunsets from the multiple decks and terraces, walk to some of the best surf
spots in Rincon, enjoy Aguadilla bay views at night and relax by the pool surrounded by a tropical landscape.
This 800 square meters property has two buildings which have been meticulously renovated from top to bottom and includes
 15 bedrooms, 10 bathrooms, 11 parking spots, solar panels system, 4 water cisterns, solar water heaters, all new water pumps for pool, new water pump for buildings, water filtration system.
UNIT #1:
T
wo bedrooms
, one
 bathroom
, 
kitchenette, living and dining areas.
UNIT #2: 
T
wo bedrooms
, one 
bathroom
, kitchenette, living and dining areas.
UNIT #3:
 T
hree bedrooms,
 t
wo bathrooms
, living and dining rooms, 
fully equipped 
kitchen & two balconies.
UNIT #4: 
O
ne bedroom
, one
 bathroom
, 
kitchenette, living and dining area.
UNIT #5: 
T
wo bedrooms, 
one 
bathroom
,
 kitchenette, 
living and dining areas.
UNIT #6: Largest unit: 
T
hree bedrooms,
 two bathrooms, fully equipped kitchen, living and dining areas, outdoor dining deck and yoga terrace, both with oceanviews.
UNIT #7: 
O
ne bedroom studio
, one 
bathroom
, 
kitchenette and deck by the pool.
With new management the property has grossed over $300,000 in the past year and is in
 process of obtaining a Dept of Tourism endorsement for the ACT 60 decree / tax incentives.
This is your opportunity to invest in Puerto Rico and live in Paradise while you have great income!

$2,495,000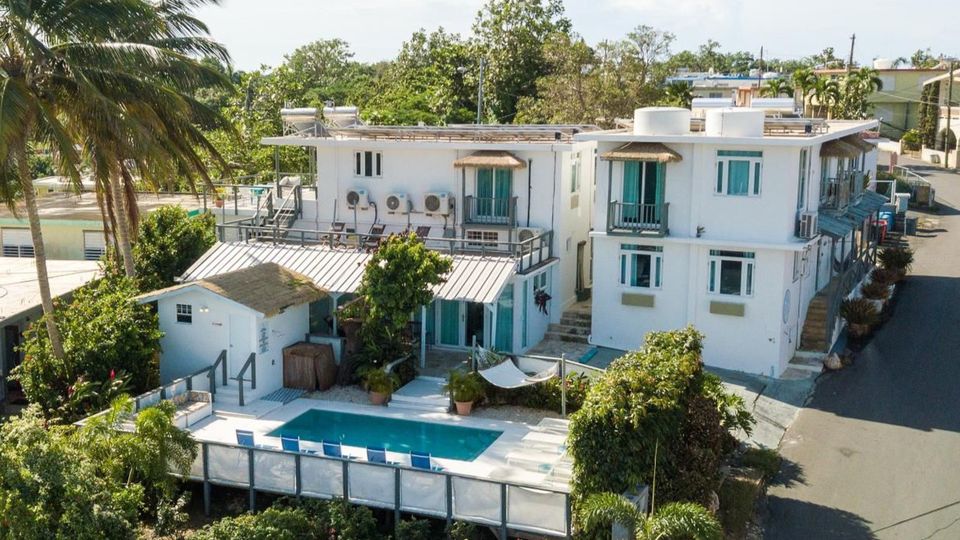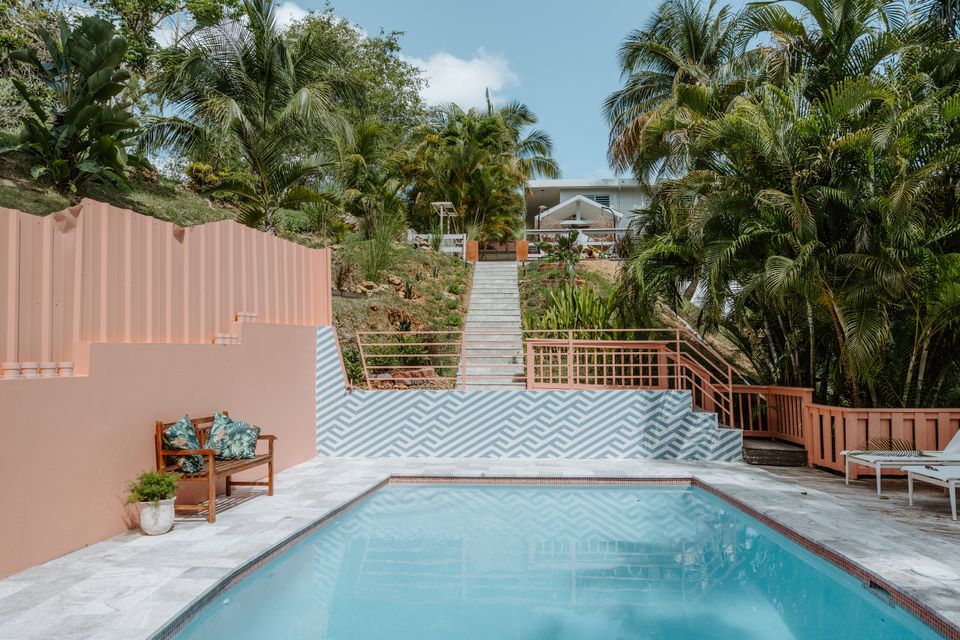 The Jungle

Boho-Chic Villas
The Jungle
 is a chic, 
n
ewly renovated guest house with 1,315 s/m and
5 unique and spacious units: 9 bedrooms, 5 bathrooms, large pool, 7 parking spots, full electric generator, well water and 2 cisterns. 
Spacious and fabulously designed,  this property is sold turn-key and stocked with everything for a short or long term rental business. Each unit has it's own private kitchen, indoor dining, living room with Smart TV, excellent wifi with the highest speed offered in Puerto Rico, private balconies with bistro tables and hammocks. Air conditioning in all the bedrooms.  
The grounds are dreamy...multiple outdoor lounging areas that include: BBQ, tikibar, large dining table covered by a gorgeous gazebo and many areas to relax with a real tropical jungle vibe!
The pool is 15' x 30' and has a beautiful deck surrounded by an outstanding lush landscaping with Caribbean fruit trees, palms and exotic flowers.
Location, location, location!  The Jungle is greatly located in Puntas, a 3-minute walk to Sandy Beach and all the fantastic surfing and swimming spots, restaurants, boutiques, surf schools, convenience stores and the fun nightlife Sandy Beach offers!
Unit #1: 2 bedrooms, 1 bathroom, full kitchen, private balcony. 
Unit #2: 
2 bedrooms,
1 bathroom, large  kitchen, private balcony. 
Unit #3:
2 bedrooms,
1 bathroom, King bed, private balcony
.
Unit #4: 
2 bedrooms, 1 bathroom apartment w/ large fully stocked kitchen, 
private balcony. 
Unit #5 Open concept: 1
bedroom, 1 bathroom with large kitchen, private outdoor area. Shared pool.
The potential for income is endless, make your move today! 

$2,595,000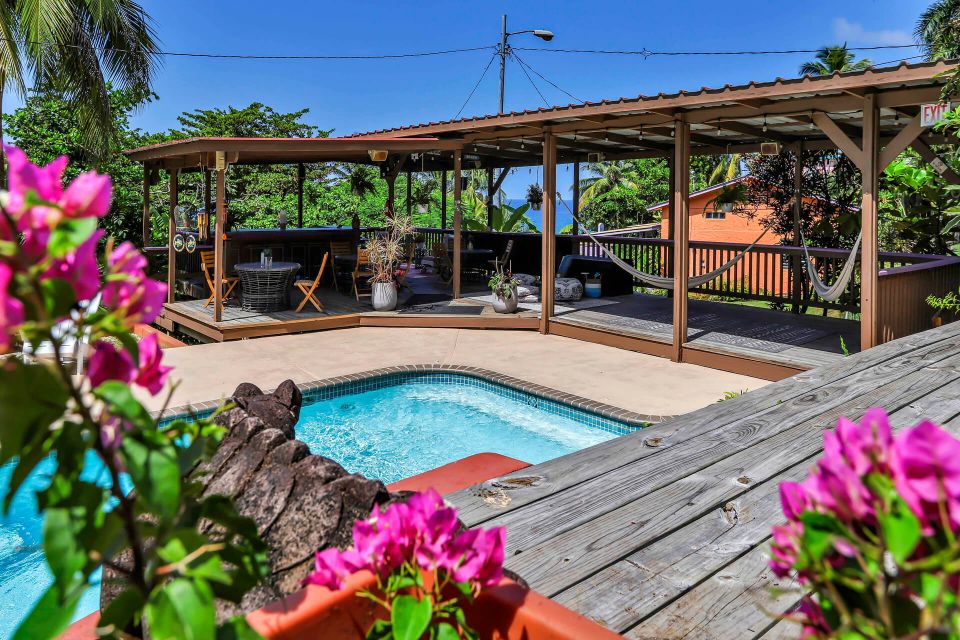 Pool's Beach Rentals

Iconic property in Rincón
This popular spot has 4 eclectic rentals and had the best sushi restaurant and bar in Puerto Rico. Located right in front of Pool's Beach surf break and walking distance to shop and restaurants... this property has endless possibilities!
One of the most iconic properties in Rincon. Establishment has been proudly serving the local community and visitors for over a decade. Uniquely located directly across the street from Pool's Beach. Surf break can be directly accessed from the property. Potential to host private parties in large downstairs space for up to 45 guests or rent for any event. Great potential for an income-producing investment. 5 villas + pool, with the opportunity to creatively design something new and fresh!

Also can be a great property to share with friends or create a eco family estate with direct access to a surf break and the most breathtaking sunsets. Walk for dinner or shopping since it's located in Sandy Beach... endless possibilities with this unique and one-of-a-kind property!

Once in a lifetime opportunity - Best Place on Earth!!!
Carr 413 Sandy Beach,
Rincón, PR 00677
Type: Commercial
Land: 2,359 Sq Meters
Longitude:­­­­­­­ -67.2605022
Latitude: 18.3696352
Development Level: Built

$3,250,000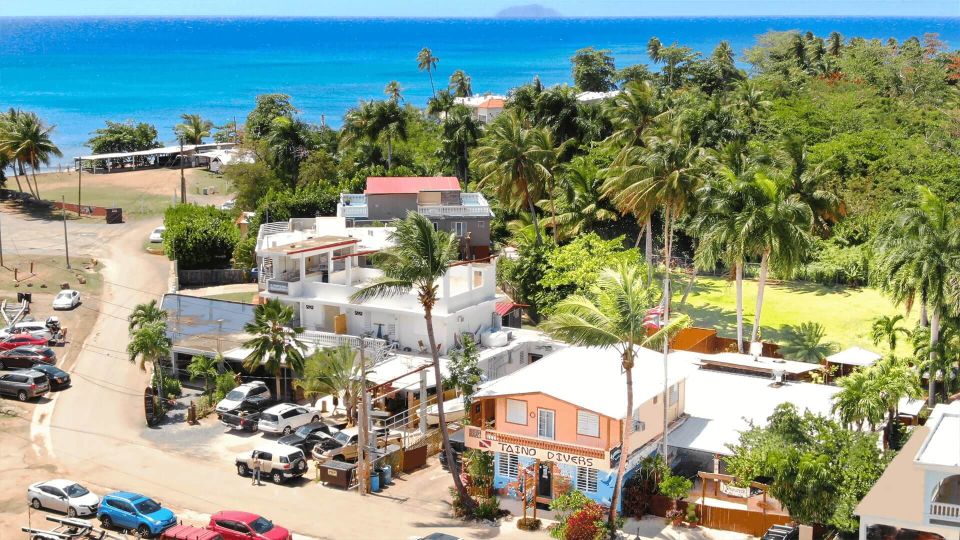 Two Iconic Businesses
Taino Divers & Shipwreck Restaurant
Invest in the hottest market in Puerto Rico, Rincón. Endless possibilities with this unique opportunity of investment.
Nestled alongside the northwest corner of Puerto Rico in beautiful Rincón, known for its unique location where the Atlantic meets the Caribbean. This property is located at the most desirable and beautiful Black Eagle Marina. The property includes two successfully operating businesses with long-standing reputations of almost 25 years, and almost 700 square meters of prime land. The Black Eagle Marina offers many beautiful beach experiences, and the most iconic views of the sunset. Beach bars, restaurants, aquatic sports rentals, parasailing and much more right along this beautiful coastline. The property is surrounded by many desirable hot spots, with a very progressive budding future for new buildout. With the potential to create a fruitful eco-lodging business, we will provide the design layouts to expand your investment to the community through beachside accommodation. The purchase of this real estate includes the names and operating systems of both licensed businesses. Taino Divers, top diving company in PR, with the only license to offer trips to Descheco Island and Shipwreck Bar & Grill, a bustling restaurant with a great environment and inviting location.

564 Black Eagle Rd, Black Eagle Marina, Rincón, PR 00677
Type: Commercial
Style: 2 Story
Bathrooms: 4
Garage: No
Basement: No
Size: 698 square meters
Has Suite: Yes
Development Level: Built

$2,500,000