Experience Serene Living!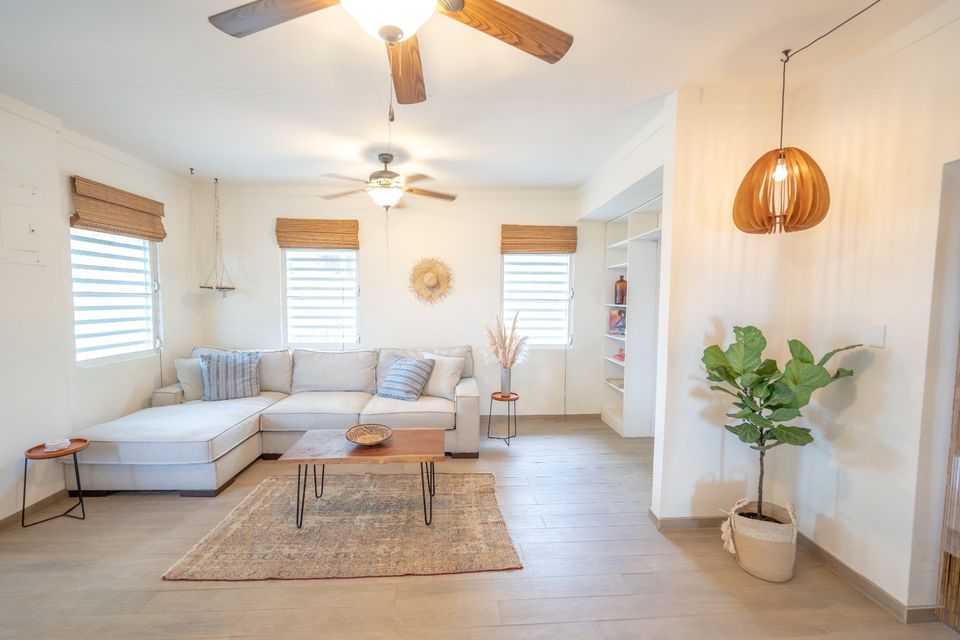 Welcome to your private home in Puntas, Rincón! This charming home is now available for sale, offering a cozy and private living experience that is truly unparalleled. With its stunning ocean view and breathtaking sunsets, this property is a slice of paradise.

Step inside this thoughtfully designed home, which features one bedroom and one bathroom. The kitchen is fully furnished and equipped with everything you need. With a generous 1/2 Acres of lot, this property provides plenty of space for outdoor activities, gardening, or simply basking in the serenity of your surroundings. The dead-end street ensures minimal traffic and a peaceful ambiance, making it an ideal retreat for those seeking tranquility.
Convenience is a priority, and this home comes with two dedicated parking spaces, providing convenience for you and your guests. Whether you're looking for a full-time residence or a vacation getaway, this property offers the perfect blend of comfort and privacy.

Don't miss out on the opportunity to own this cozy and private home in Puntas, Rincón. Experience the tranquility, captivating views, and warm ambiance that this property has to offer. Contact us today to arrange a viewing and make this dreamy retreat your own!